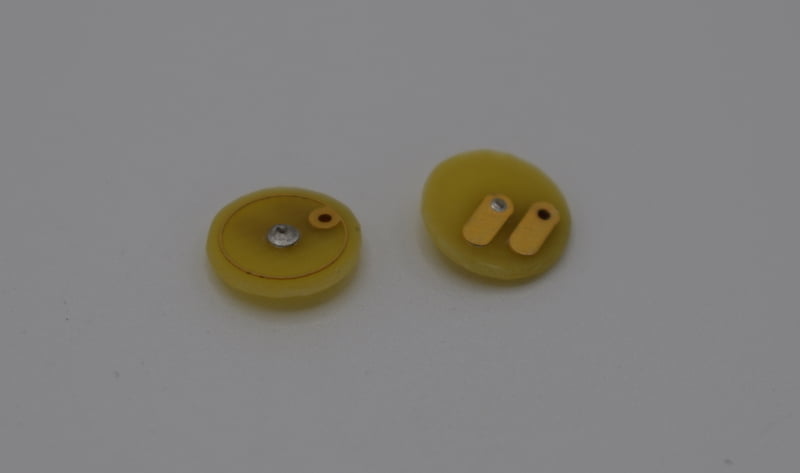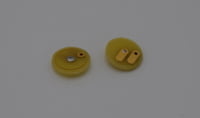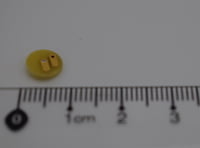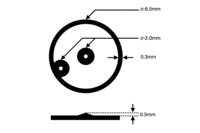 Wasp Electrode
Non-returnable
Concentric surface electrode for electrodermal stimulation (pain stimulation).
6.5mm outer ring diameter.
2.0mm inner ring diameter, with platinum pin set at 0.5mm
(±0.25mm) height.
The electrode has two gold plated solder pads to connect wires, but great care must be taken not to overheat them, as this may dislodge the position of the Platinum Pin, which has a through connection to the top side of the electrode.