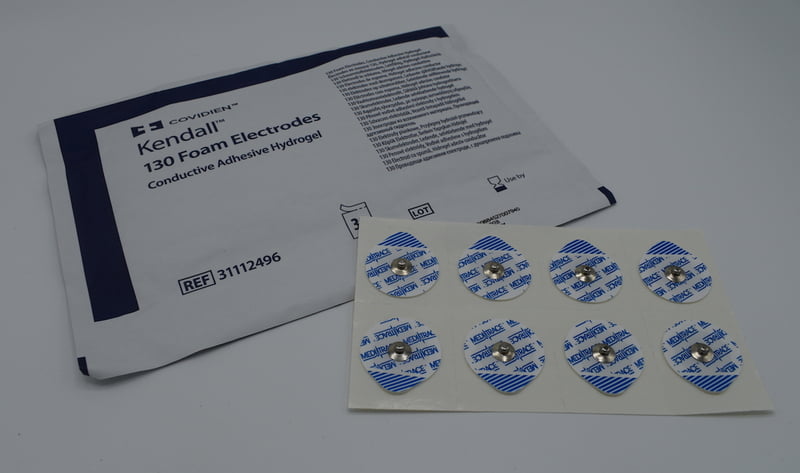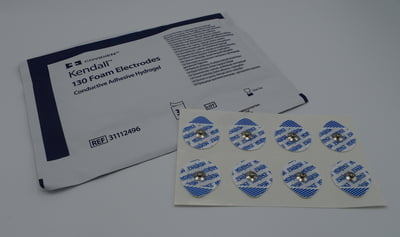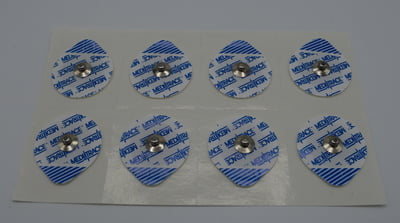 Disposable EMG Surface Electrodes, Button Connector
Non-returnable
Pre-gelled, adhesive EMG surface electrodes with button connector, pack of 100
Suitable for multiple surface readings, i.e EMG & ECG etc.
The Kendall™130 Foam Electrode have a small, teardrop shape for convenient lead placement on all subjects / patients. The low profile foam substrate is fluid and tear resistant. The conductive adhesive hydrogel maximizes adhesion and electrical contact and is designed to stay fresh up to 45 days out of the package.
Size 3.0 cm

Provides superior contact



Foam adhesive hydrogel
Resists fluids
Conforms to skin
Ag/Ag Chloride
Latex free

packaged 100/pouch
Stocked item. Usually dispatched within 1-2 days.