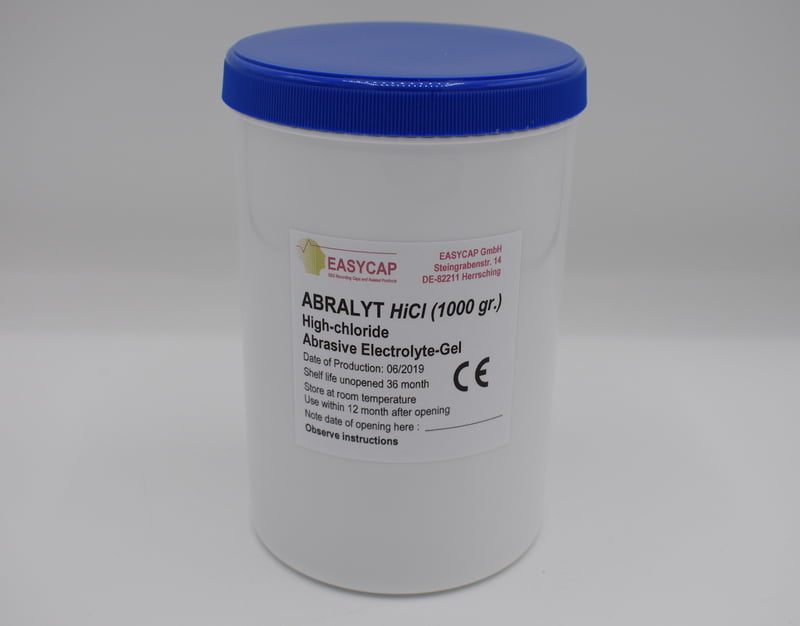 ABRALYT EEG Electrode Gel
Non-returnable
High-viscosity, abrasive electroconductive gel.
Ideal for passive or active electrodes,
for EEG caps as well as individual electrodes for EEG, EOG, ECG / EKG, and EMG recordings.
Size: 1000g pot
HiCl - high salt concentration, to help lower impedance

2000 - salt-free, to reduce scalp itching
There is no difference in the conductivity of the different types of gel.

Stocked item. Usually dispatched within 1-2 days.